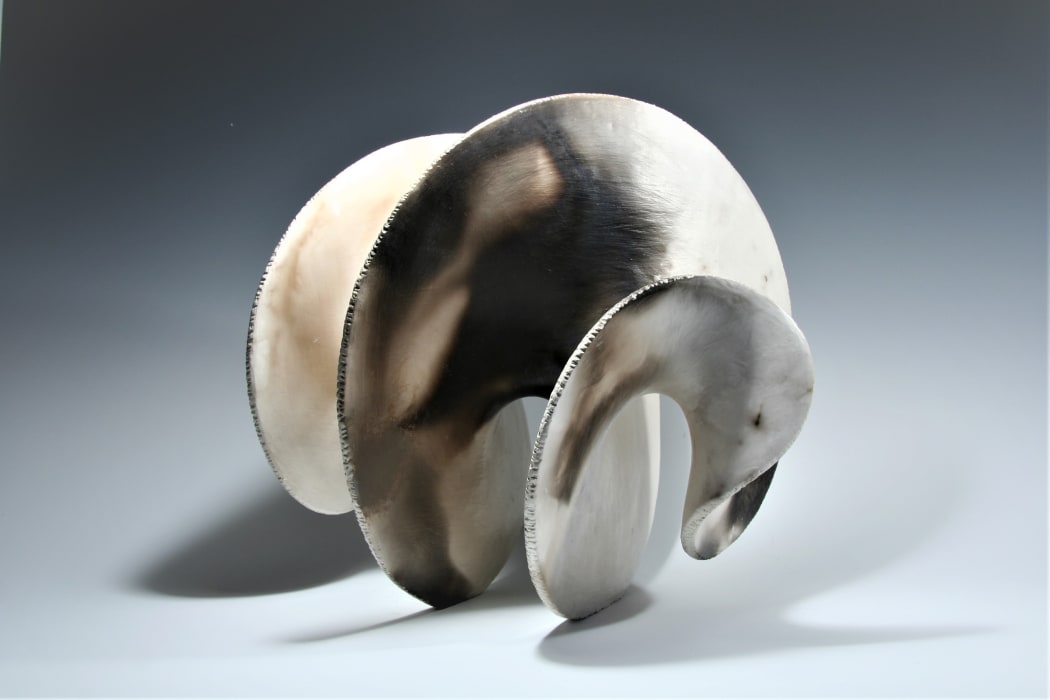 Pangolin London talks to ceramicist Antonia Salmon about her practice. See more of her works in Antonia Salmon: Nature as Designer, on show until July 11th.
What does a typical day in your studio look like?
I work to a cycle of around 12-15 weeks in order to fill my kiln. A day at the beginning of the cycle will involve preparing the 'embryo' versions of several works – either by throwing on the wheel or hand building – coiling, pinching and moulding the initial forms. Progress for each sculpture happens in stages as the clay dries out, so I work on several concurrently.
If I am working on a new design, there is a 'conversation' between clay maquettes and the sketch book and involves days or weeks of experimenting – once I feel content with a form there will be technical experiments to produce the larger scale work. As the work cycle moves, the processes of honing and refining take centre stage.
Finally, hand burnishing to make the fine satin tactile surface and detailed incisions and textures are applied. Every sculpture is bisque fired and then subjected to multiple smoke firings. A 'studio day' at this later stage involves loading the car with sawdust and wood, and driving to Derbyshire where I have a smoke kiln. The kiln is carefully packed with different grades and types of sawdust to achieve the desired characteristic finish.
The weather will invariably have a part to play - this unknown variable is both joyous and risky, as high wind can lead to cracking! The finished work is washed, dried and beeswax polished.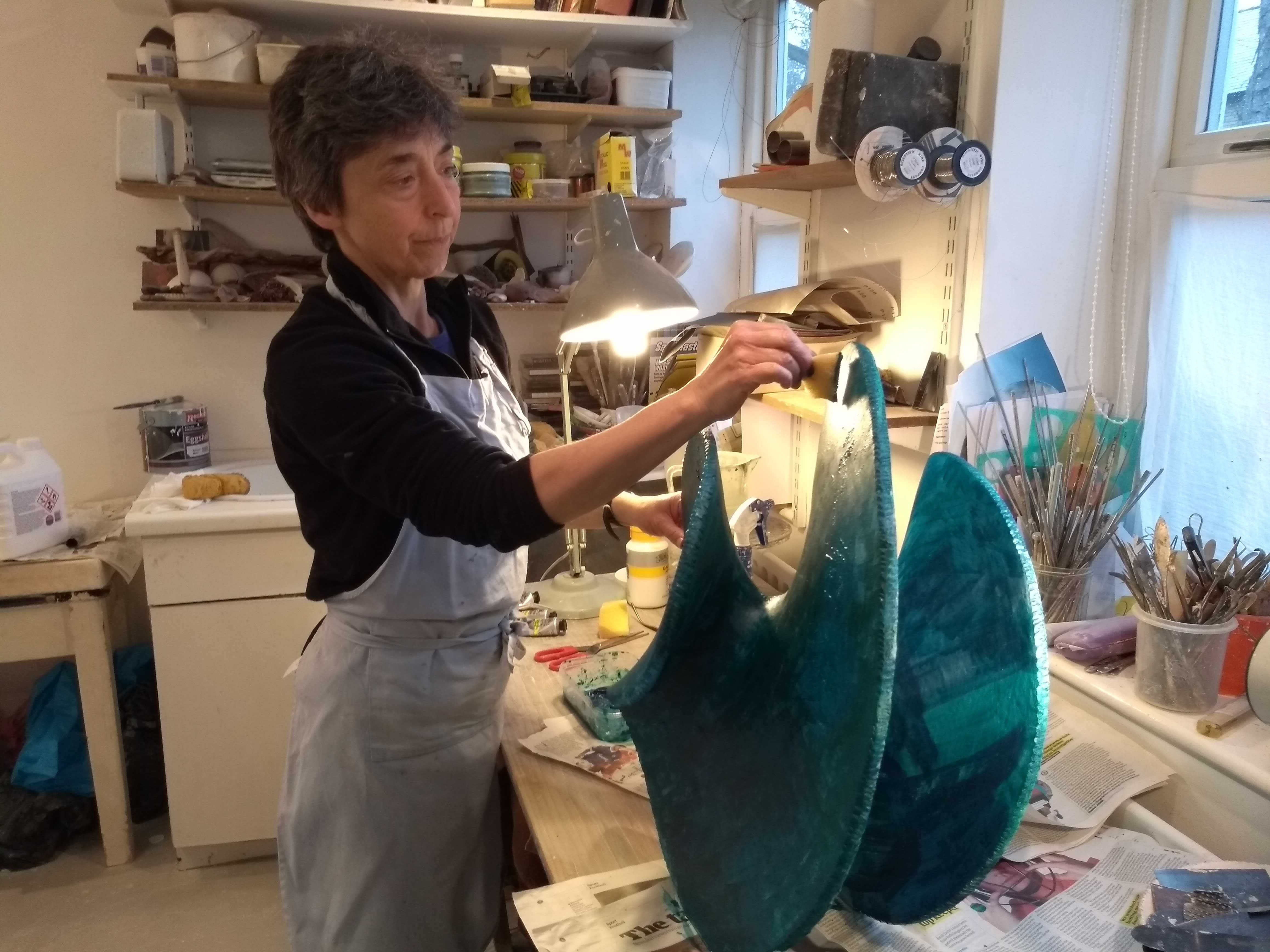 Where do you find most inspiration for your work?
Inspiration comes from every sensory input that I experience, especially when I am outside in the natural world. Nature is immersive and an infinite resource for myriad sensations. The combination of multitude input builds into a quality of experience which I am attempting to capture in one form. Of all senses I would say that sound has been most prominent in more recent years. Making works that capture the energetic quality of the vibration and sounds I hear in nature – of water, wind, stillness and silence.
Another great source of inspiration has been a love of geometry. I spent a lot of time exploring the art and architecture of the Islamic world. The root of all forms I make there is a formal geometry which gives the work its strength.
When did you first start making sculpture?
I wanted to find a way of working that combined both intellect and creativity. Ceramics captured my interest when I was introduced to clay by my grandmother at the age of 4 years and re-introduced by my godmother at the age of 17 years. She worked a judge but originally trained as a furniture designer and she could see my potential. I trained at Harrow in studio pottery after studying Geography and Geology at university. Harrow provided the foundation in all craft and technical skills of pottery production but I was always drawn to make sculpture as it was closer to my visual instinct towards abstract form.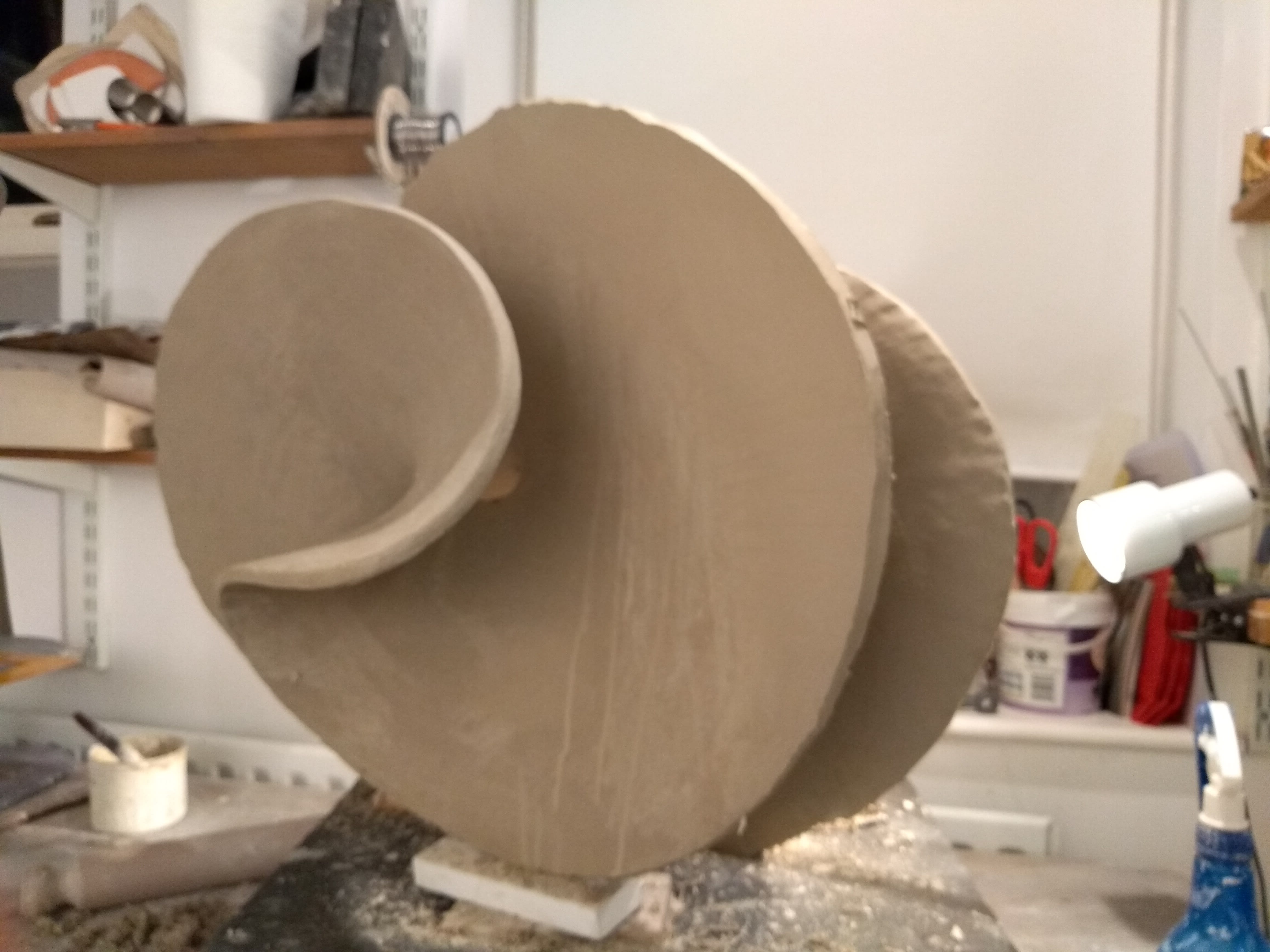 What first drew you to the smoke firing process?
Smoke firing was introduced to me by the Sudanese potter Siddig el Nigoumi, and I experimented at college. I spent a year in India and saw similar ways of firing pots and knew that this traditional low-technology way of firing was what I wanted to follow. The powerful and yet subtle markings from smoke firing compliment the highly controlled forms that I make. Hand burnishing and the smoke firing process inform the sculpture forms and finish.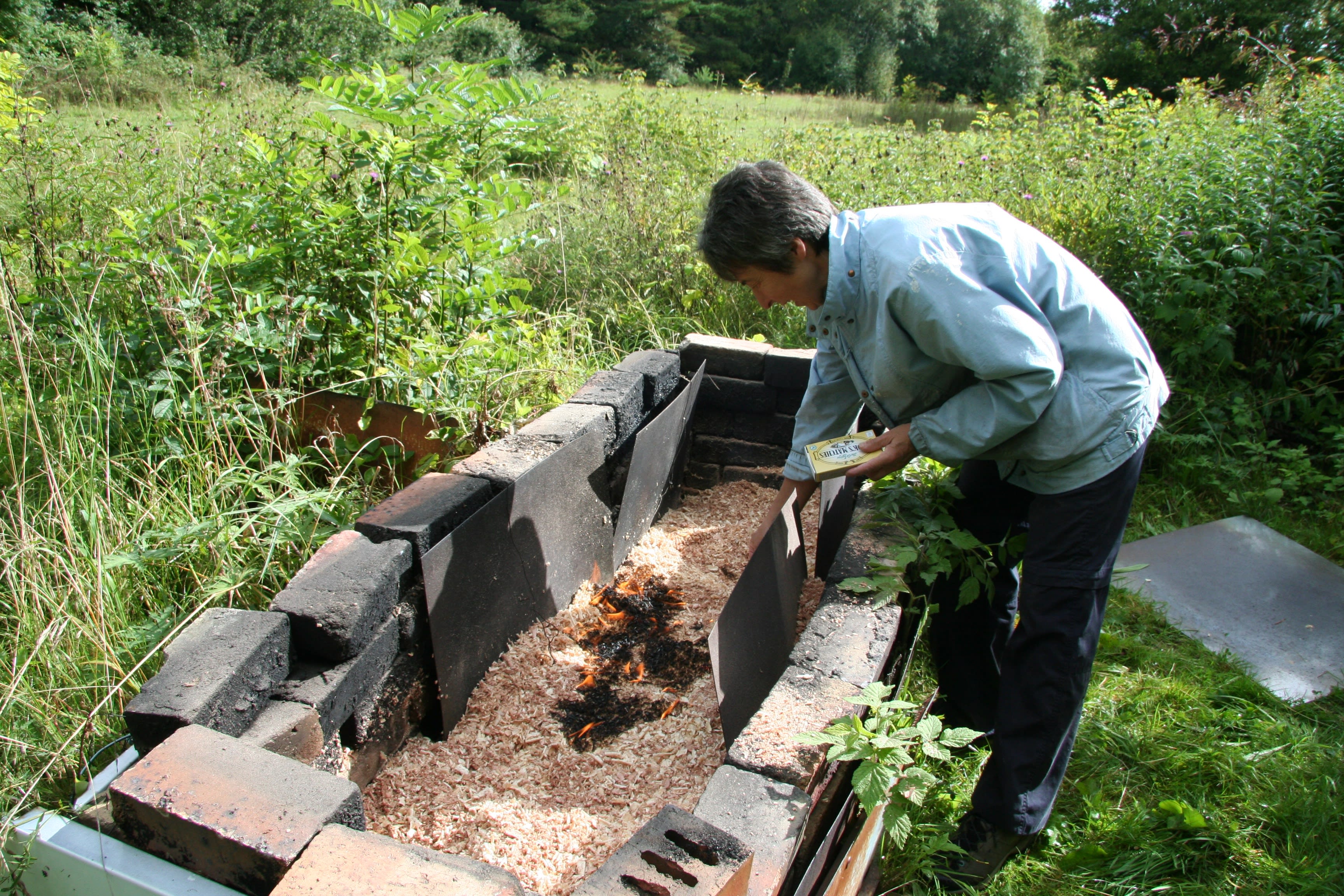 Do you have a favourite tool to work with?
I have a very small range of favoured tools. I love the fact that I could fit them all into my pocket and work anywhere in the world. A scalpel knife, steel kidneys, an incision point and steel serrated hand tools are my favoured ones. All these tools enable control, precision, spontaneity and flow.