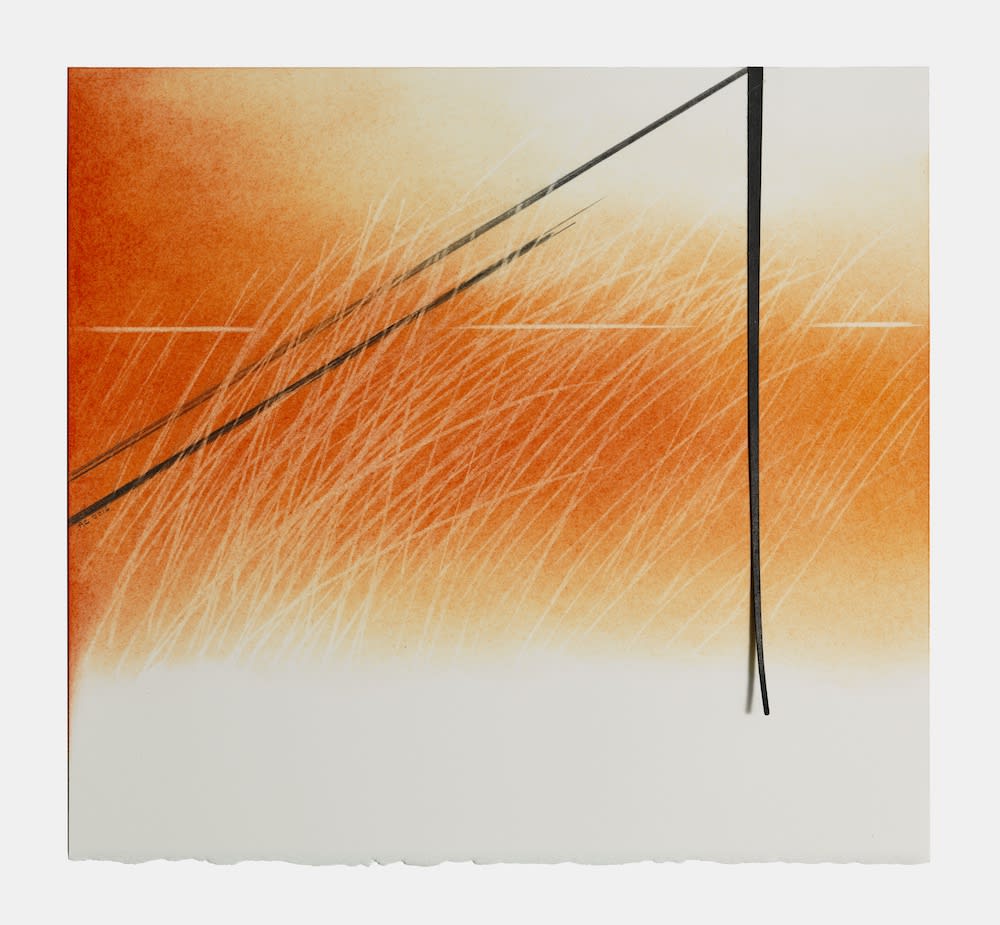 As we look forward to Christmas, Pangolin London asked three of our artists how they celebrate the festive period, their highlights from the year so far, and what they are looking forward to in the new year.
Ann Christopher studied sculpture at the West England College of Art, and remains the youngest female sculptor to be admitted to the Royal Academy following her election in 1980. Her work is held in many public collections including those of the British Museum, London; City of Bristol Museum and Art Gallery, Bristol; Contemporary Art Society, London; Corcoran Legacy Collection, Washington DC, USA, The Royal Academy and Pallant House Gallery, Chichester.

What are you working on currently?
This, and a Q+A for the New York exhibition (Rosenberg & Co). Also panicking about my homemade Christmas cards yet to be made, which recipients will not let me give up!
What will the new year bring for your work?
Another exhibition in New York - opening in January [and showing] until March ­- and then locking myself in the studio to prepare for my next solo exhibition at Pangolin London in November 2022.
Do you have a career highlight from this year?
A successful solo exhibition (postponed from 2020) at Gallery Pangolin based around a series of drawings called 'Broken Time', all produced during lockdown. It opened in May 2021, just as we were actually allowed to visit galleries again.
Also, not really a career highlight but a highlight - as soon as galleries were reopened I went to London and managed to see ten exhibitions, mainly small ones. I was not going to miss Alison Wilding, Rachael Whiteread, Prunella Clough, and Alan Reynolds, plus a great historic photographic show at Phillips Auction House (amongst others). I had a picnic in Berkeley Square ­­– it was a beautiful and re-energising day.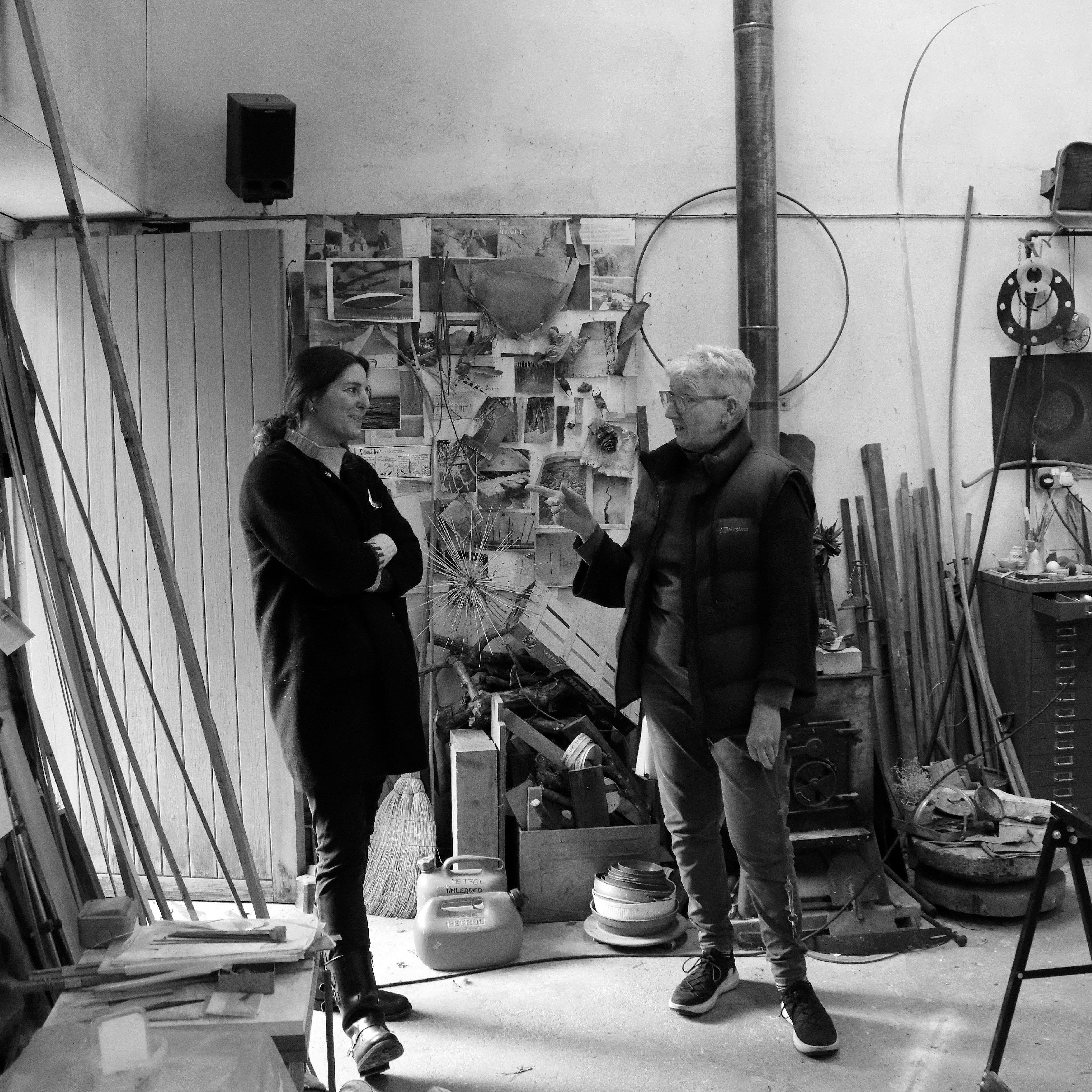 Ann Christopher (right), in her studio.
What other artists' work would be on your Christmas list?
Has to be one of Eduardo Chillida's cut paper and string works - please! Or one of Magdalene Odundo's fabulous terracotta ceramic vessels.
What is your favourite Christmas tradition?
Beans on toast for lunch! Then something special in the evening - Ken and I usually work in our studios during bank holiday times as it is quiet. We do not really have set traditions.
What do your Christmas decorations look like?
I do like decorations, and I draw from all sorts of things I have collected on my travels. Paper dragons from Hong Kong, paper stars and garlands of flowers from India, old fashioned paper decorations like the ones I used to hate trying to refold up as a child; only mine have a string running through them so much easier.
I also put circles of tiny lights around a bush in the garden, and suspend old and new Christmas tree decorations from a wire disc of lights suspended from a tripod - my version of a Christmas tree.
Ann Christopher, Held Shadow
How will you be celebrating Christmas this year?
Early - [we are having] a Christmas lunch for friends on November 26, postponed from Christmas 2020! Then, a trip to the coast at some point within the Christmas/New Year period - I love the sea in the winter, but may postpone the swim!

What is your favourite Christmas food or beverage?
Christmas cake, without the icing and marzipan.
What are you hoping for under the Christmas tree?
Soil.